The Video of the Week.
A Family-Friendly Lift...
Fresh Every 7 Days.
Pete's Video Picks!
Pete Has Been Moving His Friends and Viewers for Years With Inspirational Video Devotionals
. Funny, Poignant, Informative and Sometimes Incredible...
Each Week Brings Something New That's Sure to Touch Your Heart. Pete Cuts Through the Clutter of Online Video Content to Bring You a Great Christian Family-Friendly Selection. ---Every Monday---
The true follower of Christ will not ask, "If I embrace this truth, what will it cost me?" Rather he will say, "This is truth. God help me to walk in it, let come what may!"
A. W. Tozer
For Great Stories
From 21st Century Christianity... Click Below
God has planted seeds of greatness on the inside of you. He has predestined that those things in your heart come to pass. You may have had more than your share of unfair things happen in your life. You probably have plenty of reasons to just settle where you are. But understand, the depth of your past is an indication of the height of your future. In other words, if you've been through a lot of negative things in the past, it just means that your future is bigger and brighter and greater than you can even imagine. It's your time to step out and embrace all that God has for you!
Are there dreams and promises that you've let go of? Are there things that God has placed in your heart that you've given up on? Today is the day to give your dreams a new beginning. Today is the day to allow faith to rise in your heart. Remember, what's happened to you is not nearly as important as what's happened in you. Today, you are stronger and wiser than ever before. It's your time and your season to move forward into the destiny that God has prepared for you!

Tom Willis




Posts

: 94


Join date

: 2009-09-08



With God All Things Are possible
Are you going through a situation that seems beyond your control? I want to encourage you today that even when we can't see it, God is working behind the scenes. He is doing a new thing. He is making a way for you even when there seems to be no way. He wants to lead you out of that dry, desolate place into a place of peace, safety and abundance. He wants to take you from a season of drought into a season of abundance.
Your part is simply to trust Him and switch over from an attitude of fear and doubt to an attitude of faith. How do you change your attitude? Start by changing what comes out of your mouth. Instead of speaking about your situation, speak to your situation. Every day declare, "This is the day that the Lord has made. He is taking me into seasons of increase. I'm moving forward with strength through the joy of the Lord!" When you start speaking like that, soon your mind and heart will grab hold of the truth, and it won't be long before you're walking in the increase God has prepared for you!

Rick




Posts

: 95


Join date

: 2009-12-11



This weekend, we celebrated Independence Day in America. July 4, 1776 was the day America declared independence from Britain, but the battle for freedom went on until 1783—seven more years. Even though the people declared their freedom in 1776, they had to stand and fight for many years before the British would accept and recognized the United States of America.
In the same way, we have to declare our freedom and be determined to stand against the opposing forces in our lives. We have to declare our freedom from addiction, poverty, sickness, and lack. We have to stand and fight until we fully experience that freedom and peace that God has promised.
I love what our forefathers did once they signed the Declaration of Independence. They read it out loud in public. They published it in the newspaper. They spread the word. They continued to declare and celebrate even though they were in the midst of the battle.
Whatever battle you may be facing today, declare that you are free! Declare that you are an overcomer! Celebrate the victory that is on its way! As you stand strong and celebrate your freedom, you will experience His victory and true freedom all the days of your life!

Bill Smith




Posts

: 15


Join date

: 2010-01-28



Have you ever looked at a large, old tree and wondered how long it has been there? It's amazing to think that at one point that gigantic tree was merely a tiny seed. In the same way, our words and actions are seeds. We will always reap a harvest on what we sow.
Think about the types of seeds you have been sowing. Are you sowing encouragement, hope, blessing, love? Then that's what you'll reap in the future. But if you've been sowing criticism, judgment and anger, you're probably already reaping a bad harvest. It's time to start changing your seed.
Today, I encourage you to pray and ask God to help you uproot any negative seeds you may have planted in the past and begin sowing good seeds for your future. As you stay obedient to the Word of God, you'll see those seeds grow. You'll rise up higher and enjoy the harvest of blessing God has promised you.

Tom Willis




Posts

: 94


Join date

: 2009-09-08



Keep On Believing
Every day, you and I are reminded of how tough life can be. It's true that life can be really hard but don't ever give up on your tomorrows!


Keep believing, keep looking ahead, keep pressing into more and more of what God has for your life.


I believe your best days are ahead. That's why I teach so much about favor. God's plan is bigger than just what He wants to do for you — it grows into what God wants to do through you.

The power of God's increase is so great that there are no challenges too big and no circumstances too difficult to be radically transformed.


When you keep on believing in the midst of your storm, not only will God lead you out, but He will lead you into His supernatural increase!
What you see as a major setback is really a divine setup.
God's working through the circumstances in your life to create an incredible moment of progress and promotion. He has pre-ordained seasons of increase in your life — not because of anything you do, but because He wants to pour out His goodness in your life.

God's plan for your life is bigger than simply solving today's problem — He wants to promote you. Through His Word and the power of His Holy Spirit, you will be amazed at what God will do in your life.

There's a path to this season of increase, and I want to encourage you to take it.


We are so honored to have a place in your heart, and we're believing a new season of increase like never before will spring forth in your life.

Keep On Believing and Keep Going Forward for God

Dave




Posts

: 20


Join date

: 2010-07-12



Those were great! Thank You!

JoeJoe




Posts

: 46


Join date

: 2009-09-04



I agree Joejoe. Here's 1 more.
Not as the World Gives
"Peace I leave with you; My peace I give you. I do not give to you as the world gives. Do not let your hearts be troubled and do not be afraid"(John 14:27, NIV)
So many people today are looking for true, inner peace. They search through relationships, addictions, money, gadgets and even religion to try to find something that will fill the void inside. But true peace isn't found in anything this world has to offer, it can only be found through a personal relationship with Jesus Christ. Only He can satisfy the longing in our souls and give us true, lasting peace.
God gives freely, not as the world gives. You can't earn it, and you can't pay for it. There's no catch, no fine print and no strings attached. You can rest secure that He's not ever going to take His peace away; His peace is eternal! A life of peace begins when you invite Jesus to be your Lord and Savior. Then as you align your thoughts, attitudes and actions with His Word, that peace will flood every area. Peace is how we know we are following God's plan because God's plan always leads to peace!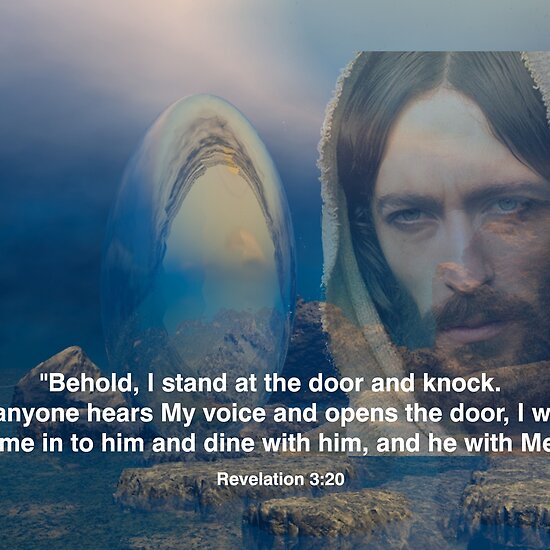 If you're looking for peace today, call upon His name. Invite Jesus to be your Lord and Savior, follow His Word and allow His peace to flood every area of your life.


A PRAYER FOR TODAY


Dear God, thank You for the gift of peace which passes all understanding. I receive Your peace today and trust that You are leading and guiding me in the good plan You have prepared for me.

— Joel & Victoria Osteen

Dave




Posts

: 20


Join date

: 2010-07-12



---
Permissions in this forum:
You
cannot
reply to topics in this forum